Thank you for giving Hope for the Holidays to people living in poverty!
Our Hope for the Holidays (HFTH) campaign brought seasonal cheer to our neighbors in need. Thanks to 650+ donors, we raised over $436,000 for our programs and services. We hope to meet our $500,00 goal with additional gifts still coming in throughout the new year.
This tremendous support from our donors funded three seasonal programs and related community events:
170 families picked up a November Meal Kit with ingredients for a turkey meal, sides, and dessert

Over 620 people, including 300 children, 69 seniors, and 35 people experiencing homelessness, received gift cards via our Family-to-Family Holiday Gift Card program. Families took photos with Santa and enjoyed cookies with hot chocolate, too!

We served over 100 warm holiday meals to clients experiencing homelessness and gave each guest a care package with a coat, hat, scarf, new backpack, sleeping bag, and hygiene kit, including underwear and toiletries.

Plus, funds raised also support our medical and behavioral health care, housing support and food pantry services.
View our event photo gallery below!
A big shout-out goes to our campaign sponsors and food partners: Marin County Sheriff's Office, San Rafael Police, Good Earth Natural Foods, Grocery Outlet Bargain Market, Extrafood.org, San Francisco-Marin Food Bank, The George H. Sandy Foundation, Colette's Skincare, Ultragenyx, and Redwood Credit Union and our Board of Directors who made our gift match challenges possible.
We also want to say a huge thank you to the many individuals, corporate partners, groups, and places of worship who knitted hats, scarves, and socks and conducted coat and food drives.
And last but not least, a huge thank you to every staff member, Board member, and volunteer who helped bring this campaign to life at events, through sharing our communications, and showing kindness and care for our clients and patients.
Photo Gallery
We hosted three joyful community events across the holiday season for out clients. Our Thanksgiving Meal Kit Collection event took place on on November 21; our Family-to-Family Holiday Gift Card Pick-Up event took place on December 12, and our Holiday Dinner for our Clients Experiencing Homelessness took place on December 15. Thank you to everyone who helped and contributed to these events for our clients.
Hope for the Holidays - Campaign Overview
It's hard to believe that we have a hunger problem in Marin, the 8th most affluent county in the United States. Yet, we do. Nearly 20,000 people, more than 7% of our county's population, struggle to put food on the table while keeping a roof over their heads. Hunger is often a precursor to homelessness.
The holiday season is meant to be a time of joy, but many families in Marin are worrying about how they are going to eat, feed their children, pay bills, and keep their homes. Inflation hit a record high of 9.1% this year; food, gas and housing are more expensive than ever, and the price of turkeys has soared. In fact, chronic homelessness has increased by 10.5% and family homelessness has increased by 35.2% in Marin County.
Give our neighbors in need food, housing support & healthcare!
Our Hope for the Holidays campaign raises funds for our seasonal programs and provides vital support for our health and social services for the coming year including:
November Meal Kits for more than 170 families
Seated Holiday Dinner for 100+ people experiencing homelessness
Gift cards for over 600 families and individuals to buy toys and items for their homes; and
many other services that lift spirits, prevent hunger, keep people housed, and give access to high-quality healthcare
Thank you to the following partners for their Hope for the Holidays support!
*We are accepting and arranging in-kind donations and are seeking corporate support to help fund our programs. Please contact Christen Brunner at [email protected] for more details.
Learn More & Get Involved
Call (415) 457-8182 if you or someone you know needs help getting food and shelter this holiday season. Click to learn more about our holiday programs.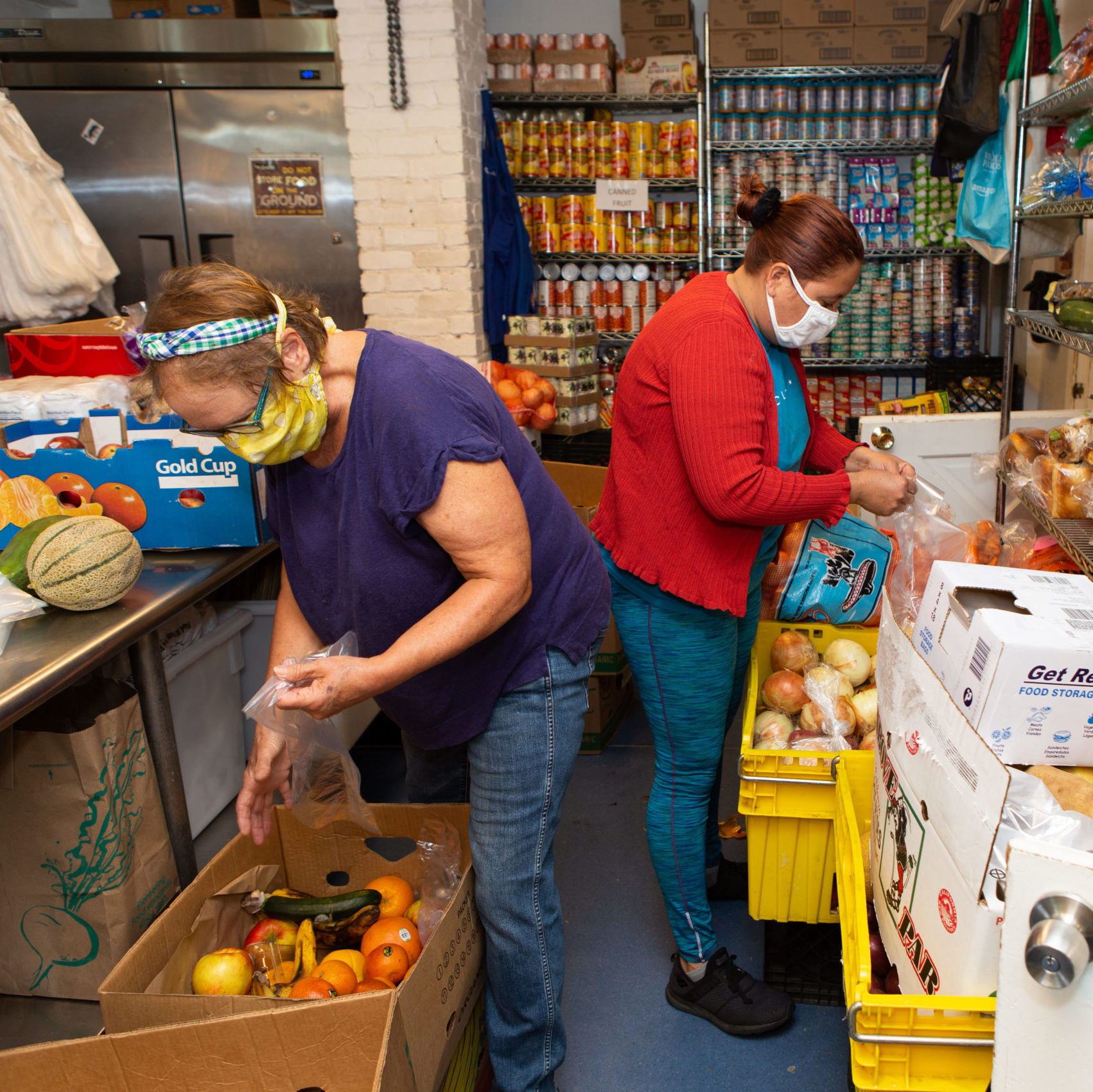 Can you volunteer this season? We need help in our Food Pantry preparing bags for over 400 families each week, as well as sorting clothes, and helping in our Client Services department.
Read our latest news stories on our blog to learn how your donations help our local neighbors in need access nutritious food, housing, healthcare, benefits support, and more.