We're fighting food insecurity one bag at a time. We operate the largest food pantry in Marin, ensuring that individuals and families who live in poverty in Marin County don't need to choose between paying the rent and putting food on the table. 
Let's Look at the Numbers
22,000
Bags of groceries provided annually.
350
Families receiving food donations every week.
48,000
Marin residents are food insecure.
Poverty Causes Hunger in Marin County
Our Food Pantry helps thousands of low-income families and individuals in our community enjoy hearty, healthy meals, as well as feed many people who are experiencing homelessness. Having regular access to our Food Pantry prevents homelessness for many of our clients so they can save money to pay for rent and bills.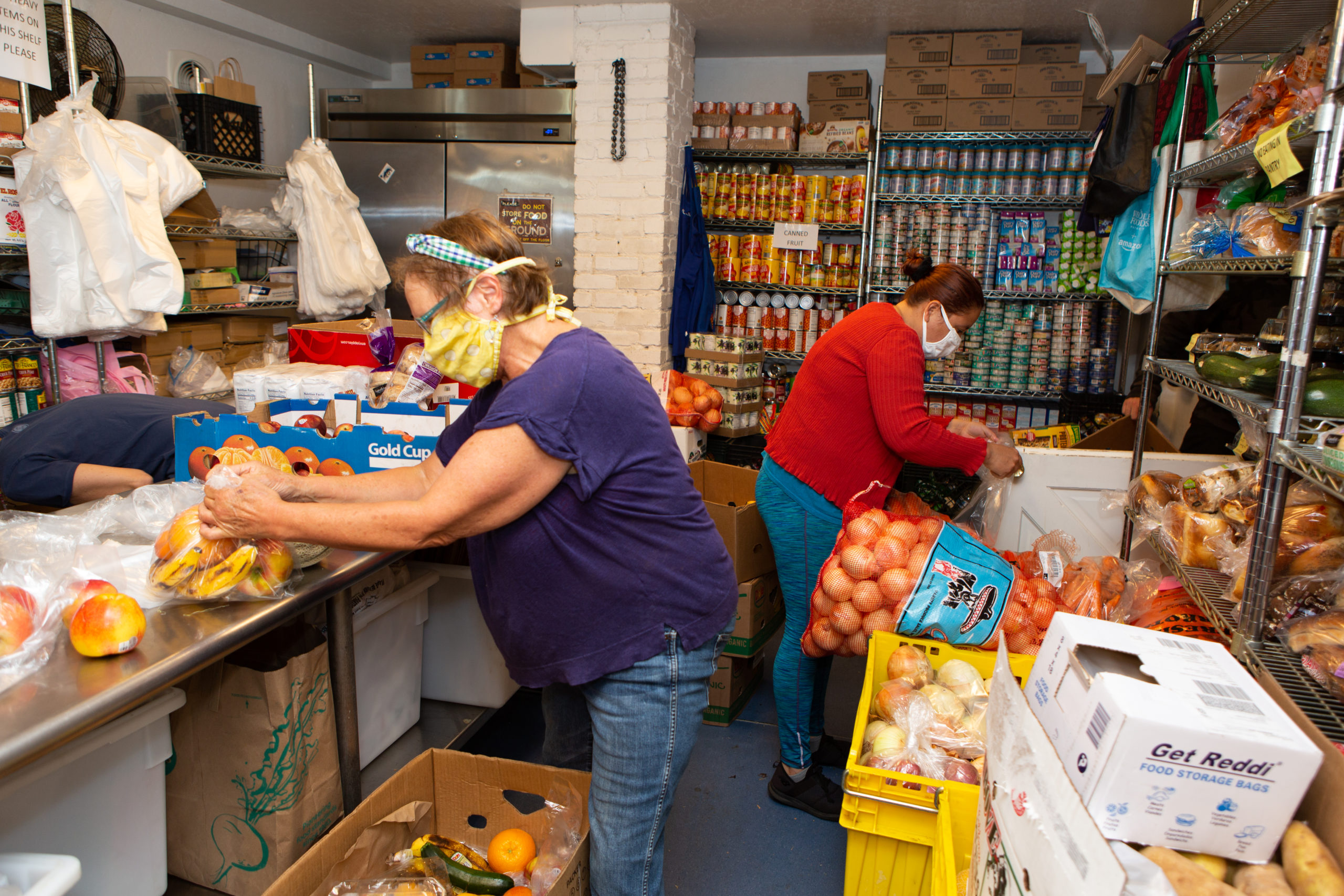 Food Pantry
Our pantry distributes 16,000 – 22,000 bags of groceries annually to over 350 families every week and provides regular care packages including toiletries, socks, and underwear to our homeless clients.
Discover More
Seasonal Programs
Our Seasonal Programs provide essential items, food and financial support to people in need at critical times of the year. They include: Back to School Backpack Drive, Thanksgiving Meal Kit Program, Family to Family Holiday Gift Card Program, and a Holiday Dinner for those experiencing homelessness.
Learn More
Want to volunteer in our Food Pantry?
We rely on the time of wonderful volunteers to help run our food pantry! Got a few hours to spare each moth or even weekly? Working in our Food Pantry you'll sort, pack and distribute bags to clients who rely on our food pantry so they can save to bay pills and rent. We are also seeking volunteers to help with events, fundraising, and general administrative tasks. Check out upcoming volunteer needs!
Learn More
Looking to Make a Difference?
At Ritter Center, we value each and every way our supporters are changing the lives of low-income seniors, veterans, and families and those experiencing homelessness. Check out all the ways you can make a difference.
WAYS TO GIVE